Buy CCTV Security Cameras, Access Control & Alarm Systems in Auckland NZ
We are experts in electronic security from consulting, designing, implementing and maintenance. From home to commercial and industrial security, we work with developers, national retail chains and corporate clients to help them to meet their security needs supplying building access systems, CCTV security cameras, security alarms, locks and ongoing monitoring solutions.
Security Alarms
We install and monitor Electronic Security Alarms for Business, Commercial Buildings, Retail, Executive Homes and all kinds of properties.
Smartest Security Solutions for You
From small homes and shops to big retailers chains and complex industries, our team is prepared to listen to your needs, design and propose the smartest solutions to meet your needs and budget.
We focus on our customers from design and project management, to installation, monitoring and ongoing maintenance. Check some of our services below.
Design and Project Management
These are, arguably, the most important part of any access control or building security solution.
Having the design completed right from the first time can save you thousands as well as avoid all the stress of getting it wrong in the first place.
Support and Maintenance
Ongoing Maintenance is critical to hassle free operations and gives you piece of mind to know that when you really need everything is ready and working.
Security systems need regular checks and maintenance to replace batteries, complete software updates as well as check its general health
"Over the last five years Garry and his team at IQ SECURITY have worked hard with us to find solutions to problems rather than merely fixing symptoms. Garry and his IQ team are always available and willing to provide support and technical advice, whether on an existing site or a new build, they are constantly seeking out new and better ways to achieve our security goals, without compromising our operational needs. We have found the IQ team to have the highest levels of personal integrity, and professional execution in relation to any work carried out for us.I have no hesitation in recommending IQ SECURITY and Garry's team, in particular, for any security needs you have, as they perform outstanding workmanship, combined with excellent follow up and preventative maintenance."

Campbell Gourlay, Loss Prevention Manager - Bunnings Ltd
Our Promise to You
Have any Concerns or want to check your Security? Contact our team for a Security Consultation for free!
All calls answered within 30 seconds, all quotes designed by experts and sent within 3 days of meeting AND, yes, we turn up when we say we will.
Call us now on +64 (9) 441-7100 or email us on info@iqsecurity.co.nz.
Best Commercial CCTV and Alarm Systems Auckland Wide
More IQ Security Information
October 30, 2017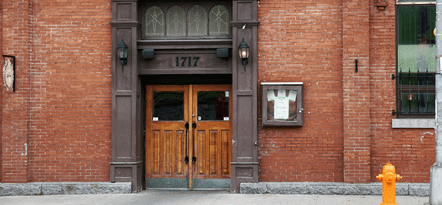 Doors are your main contact to the external world. People and customers come and go all the time during business hours, but you don't want the wrong people to come and go, especially after hours. That's why it is so important to control who is coming and going and when. &nbsp...
read more
Download this and some other infographics to help you with your security:
Sign up to receive our monthly newsletter!
Nationwide installation and support - Our clients include
Full Control Anytime, Anywhere
No more having to go to the office or back home when the alarm goes off. It's all at your fingertips!