Business Solutions: Retail
We have been working with great and nationwide retail chains for a long time, giving us great experience and ability to comply to all demands and to business requests at fast pace.
From Small and Local Shops to Big and nationwide Retailers Chains, our Security Consultants team listen carefully to your concerns and needs and design and propose the best solutions.
Some of the Most Requested Solutions for retailers are:
Control access to buildings and secure areas
Control access to parking lot
Number plate recognition for parking lot area
Security Doors and Alarm Maintenance schedule in compliance to council's regulations
Electronic Entrance Door Locksinstallation
Swipe cards reader installation and configuration
Install CCTV Cameras to prevent theft and increase security in stores, warehouses and other vulnerable areas (like blind spots)
Having clear, crisp images both during the day and at night to clearly capture faces
Covert installations for Catching a suspect person
Footage recording, storage and easy off access to historical footage
Long period of Camera Footage Storage
Install cameras for Staff training and Health and Safety check purposes
Centralized viewing of the site via smartphone and PC
Smart Market Application to get Business Intelligence information such as: people counting, people tracking, in store Heat Maps, Facial Recognition for VIP Customers, and other Business Analytics
Security Alarm Design and Installation
Install glass breakers and intruder detectors
Mobile app access to control alarm system
Alarm Monitoring Services 24 hours a day and 7 days a week
Loss Prevention education and orientation
We are experts in electronic security from consulting, designing, installing, supporting, monitoring and maintenance. Our Security Consultants and Engineers are Experienced, Trusted and Friendly and will do their best to meet your business needs, and exceed your expectations.
From commercial through to corporate and industrial security, we work with developers, national retail chains and corporate clients to help them to meet their security needs supplying building access systems, CCTV security cameras, security alarms, intercom systems, locks and ongoing monitoring solutions.
We also have some amazing tools that can help you with your business analytics and your business intelligence.
"Over the last five years Garry and his team at IQ SECURITY have worked hard with us to find solutions to problems rather than merely fixing symptoms. Garry and his IQ team are always available and willing to provide support and technical advice, whether on an existing site or a new build, they are constantly seeking out new and better ways to achieve our security goals, without compromising our operational needs.We have found the IQ team to have the highest levels of personal integrity, and professional execution in relation to any work carried out for us.I have no hesitation in recommending IQ SECURITY and Garry's team, in particular, for any security needs you have, as they perform outstanding workmanship, combined with excellent follow up and preventative maintenance."
Campbell Gourlay, Loss Prevention Manager - BUNNINGS Ltd
Awesome Solutions for Retailers
Some CCTV retail security solutions combining real-time information management with intelligent and automated features for immediate incident handling, not only for surveillance, but also integrating other systems, such as POS, access control, and digital signage systems.

Retail Applications for Business Management
Covert Cameras to Catch Shoplifting
Customer Traffic Flow Understanding
Theft Deterrence with Public Monitoring
CCTV & POS Integration to prevent Theft
Avoid Unauthorized Access to Restricted Areas
Customer Service Assurance Software
Customer Service: Absent Clerk
Demographic Application: Identify Your Customers
Resolve Transaction Dispute with Evidence
Health & Safety: Slip, Trip, and Fall Detection
"The people I have been dealing with at IQ Security have been very pleasant to work with (to say the least) and simply emit Professionalism. The offered services are awesome! You can truly make it the way YOU want and they do not just blindly do what you say, they are not afraid to weigh in on the decision with their concerns or what to expect when doing it the way you want."
Sam van Maanen, IT Manager - TARGET FURNITURE
Any Questions? Call Us Now!
Call 09 441 7100
If you Prefer, send us your details and we will contact you >>
How to Prevent Loss?
When a retailer experiences a loss, they are losing direct to the bottom line profitability. Loss Prevention is the concept of establishing policies, procedures and business practices to prevent the loss of inventory or monies in a retail environment. IQ Security has a proven record delivering industry leading solutions from reliable and tested commercial grade video surveillance solutions, facial recognition or covert camera installations to access control.


Control Your CCTV And Alarms from Anywhere at Any Time
No more having to go to the office or back home when the alarm goes off. It's all at your fingertips.
The mobile apps are here to transform the way you deal with your security.
Call us and ask about CCTV and Alarm App solutions.
More Solutions on our Blog
October 30, 2017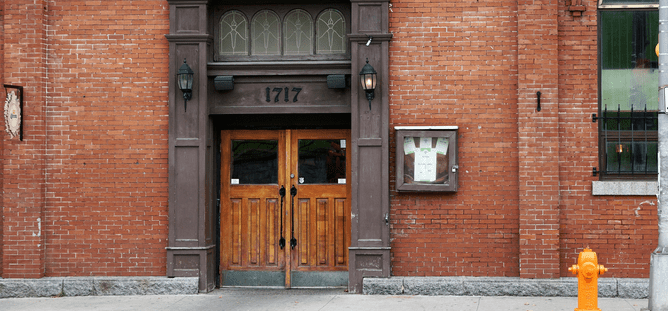 Doors are your main contact to the external world. People and customers come and go all the time during business hours, but you don't want the wrong people to come and go, especially after hours. That's why it is so important to control who is coming and going and when. &nbsp...
read more
Sign up to receive our monthly newsletter!