Business Solutions: Schools and Universities
Protecting Schools and University Campus can be quite difficult as it is also determined by the size, layout, number of buildings, parking lot areas and surroundings, to name a few.
They are always facing the challenges of burglary, vandalism, bullying and violence, and in such a sizable and complex area where there are numerous students and staff coming and going many times during the day and night and different properties, it is crucial to keep a safe environment.
From very small schools, through to huge campus and landmark buildings with different tenants and departments, we have been securing all kinds of buildings, giving us great experience and ability to comply to all demands at fast pace.
Some of the Most Requested Solutions for Schools and Universities are:
And Much More!
Check the School Market Security Solution video below and talk to our team: we will listen to you and give you a Security Consultation based on your budget and needs!
Security Solutions for School & University
We are experts in electronic security from consulting, designing, installing, supporting, monitoring and maintenance. Our Security Consultants and Engineers are Experienced, Trusted and Friendly and will do their best to meet your needs, and exceed your expectations.
IQ Security Recent Projects
Awesome Solutions for Campus
Some CCTV and access control security solutions combine real-time information management with intelligent and automated features for immediate incident handling.

Applications for Schools & University Buildings
Campus Virtual Perimeter Fence
Parking Lot Management Solution
Locker Management Solution
Mobile Connect Access Control
Unauthorized Access to Restricted Areas
Mobile Event Notification
Site lockdown and emergency response
Face identification - Identity Fraud
Visitor Management Kiosk Access Control
Blacklisted Vehicle Detection
Identify Your Visitors: Blacklist x VIP
Forgotten your access card?
Mobile Connect with facial recognition
Any Questions? Call Us Now!
Call 09 441 7100
If you Prefer, send us your details and we will contact you >>
Control Your CCTV And Alarms from Anywhere at Any Time
No more having to go to the office or back home when the alarm goes off. It's all at your fingertips.
The mobile apps are here to transform the way you deal with your security.
Call us and ask about CCTV and Alarm App solutions.
More Solutions on our Blog
May 22, 2018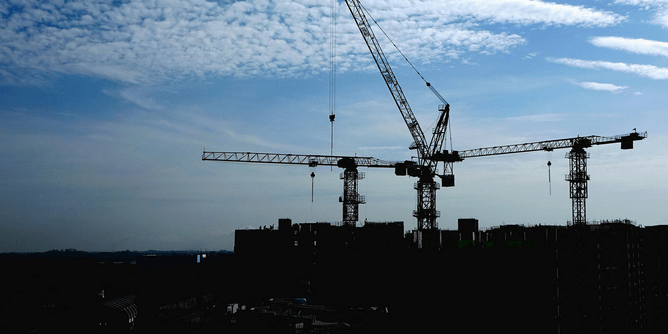 After being aware of the main vulnerabilities that some face in a Construction Site, the next step is the Prevention and Benefits of Construction Site Security. What's more: learn how to overcome some difficulties some may face. In our recent post, we discussed the main Vulnerabilities th...
read more
Sign up to receive our monthly newsletter!