From small shops, cafes, parking lots and schools to commercial buildings, construction sites, big retail chains and complex industries, our team is prepared to listen to your security concerns and design the smartest solutions to your needs and budget.
These are some of the latest projects we've been working on:
33 Broadway Street for Mansons
96 St George Bay Road for Mansons
Access Control is the main issue in a Parking lot, but many solutions such as number place recognition, intercom, virtual fences and other solutions can help you manage one or many parking lots efficiently and with high security levels.

Bunnings Grey Lynn
We have been working with great and nationwide retail chains for a long time, giving us great experience and ability to comply to all demands and to business requests at fast pace.
And More: Loss Prevention


Red Hill Primary School
We also have many customers from schools and learning centres. We have a great selection of products and services from Access Control and Alarm Systems to CCTV Camera and Monitoring Services.
SM Businesses
Small shops, dairies and any size of business, we have many products and services that can provide high level of security and monitoring without costing you so much.


Bunnings Rangiora
Cafes and restaurants have many specifics security needs and smart analytics solutions, such as people counting, for example. We can provide efficient and cost effective security and monitoring.
Talk to Our Security Consultants Now
Call 09 441 7100
All calls are answered within 30s
by our friendly team
Monday to Friday from 8:30 AM to 5:00 PM
If you prefer, send us an email =>>
Full Control Anywhere Any Time
No more having to go to the office when the alarm goes off. It's all at your fingertips, from your smartphone.
The benefits are many: set and unset your alarm, check if the alarm is set, receive push alerts, viewing information about system events, conect automation functions and much more!
Call us and ask about Alarm App solutions.


How to Prevent Loss?
When a retailer experiences a loss, they are losing direct to the bottom line profitability. Loss Prevention is the concept of establishing policies, procedures and business practices to prevent the loss of inventory or monies in a retail environment.
IQ Security has a proven record delivering industry leading solutions from reliable and tested commercial grade video surveillance solutions, facial recognition or covert camera installations to access control.

"Northern Forklifts changed to IQ SECURITY for site alarming and monitoring approximately 12 months ago.They arrived on time to survey the job, gave us excellent advice as to options to meet our needs and then provided a comprehensive and clear written quote. Once the quote was accepted, IQ were prompt to install and test their equipment and to follow up with adjustments as required. Since then we have had no problems with the monitoring service or the hardware. All in all we are very happy with both the initial and on-going service from IQ SECURITY and would have no problem in recommending them to other prospective users."
Dexter Hyland, Sales Director - NORTHERN FORKLIFTS Ltd
More Security For Businesses
May 10, 2021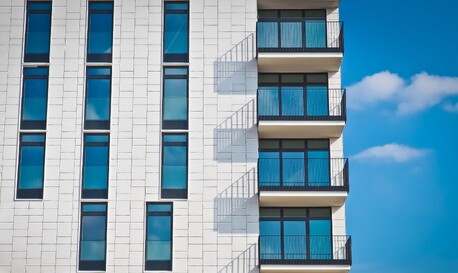 The way Kiwis are living is changing fast, and so is the security around it. With apartment buildings springing up everywhere, electronic security systems are mandatory to keep residents safe and to make building management easier....
read more