From Small homes and shops to big retailers chains and complex industries, our team is prepared to listen to your needs and design and propose the smartest solutions to your needs. You can count on our Security Experts Team.
We are experts in electronic security from consulting, designing, implementing and maintenance. From home to commercial and industrial security, we work with developers, national retail chains and corporate clients to help them to meet their security needs supplying building access systems, CCTV security cameras, security alarms, intercom systems, locks and ongoing monitoring solutions.
We also have some amazing tools that can help you with your business analytics and your business intelligence.
Warehouses and Industries
Small shops, cafes, restaurants and any size of business, we have many products and services that can provide security and monitoring without costing you so much.
We have a great selection of products and services to commercial buildings. From Access Control Systems to CCTV Camera and Monitoring Services.
Doesn't matter the size and the industry of your company, we always have solutions that can help you improve your results, prevent losses and secure your people and assets.
Full Control Anywhere Any Time
No more having to go to the office or back home when the alarm goes off. It's all at your fingertips.
Call us and ask about Alarm App solutions.
How to Prevent Loss?
When a retailer experiences a loss, they are losing direct to the bottom line profitability. Loss Prevention is the concept of establishing policies, procedures and business practices to prevent the loss of inventory or monies in a retail environment. IQ Security has a proven record delivering industry leading solutions from reliable and tested commercial grade video surveillance solutions, facial recognition or covert camera installations to access control.


Our Promise to You
All calls answered within 30 seconds, all quotes designed by experts and sent within 3 days of meeting AND, yes, we turn up when we say we will.
Call us now on
+64 (9) 441-7100
or email us on
info@iqsecurity.co.nz
.
"Northern Forklifts changed to IQ SECURITY for site alarming and monitoring approximately 12 months ago.These services were previously provided by a large corporate who did not perform well on several levels. We contacted several companies and asked them to quote to supply our requirements and only IQ SECURITY replied in a prompt and professional manner. Garry Chapman arrived on time to survey the job, gave us excellent advice as to options to meet our needs and then provided a comprehensive and clear written quote. Once the quote was accepted, IQ were prompt to install and test their equipment and to follow up with adjustments as required. Since then we have had no problems with the monitoring service or the hardware. All in all we are very happy with both the initial and on-going service from IQ SECURITY and would have no problem in recommending them to other prospective users."

Dexter Hyland, Sales Director - NORTHERN FORKLIFTS Ltd
More Solutions on our Blog
August 16, 2017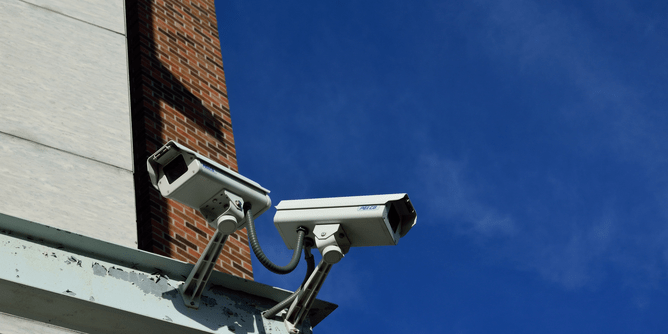 Besides being such an important piece of crime investigation, here are another 12 reasons why it is so important to install them now...
read more